See on Scoop.it – Learning and Teaching Online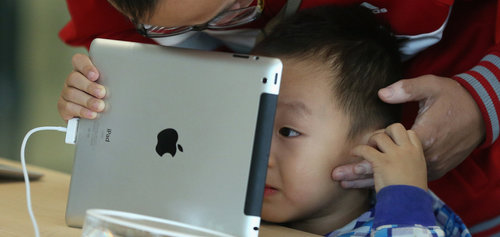 Researchers still do not know what the future might hold for a generation raised with smartphones and tablets.
me:
In fact most authors believe children's use of technology surely alters mind development. Is it good is it bad? It seems that the problem is rather the limit number of hours! Flat 2D screens long exposure is generaly bad and even worst for younger children. At least vision and perception ability is affected. Some researcher say TV or tablets should be completly avoided before the 2 years and advise less than 2 hour exposure until 7. Following Marta's post and her work (http://www.biotechbodies.com/).
See on bits.blogs.nytimes.com